The life of a typical swedish farmer is hard and sweaty. From the land with beautiful lakes, forests and fields comes "Hylhultaren", the farmer from Hylhult, Sweden.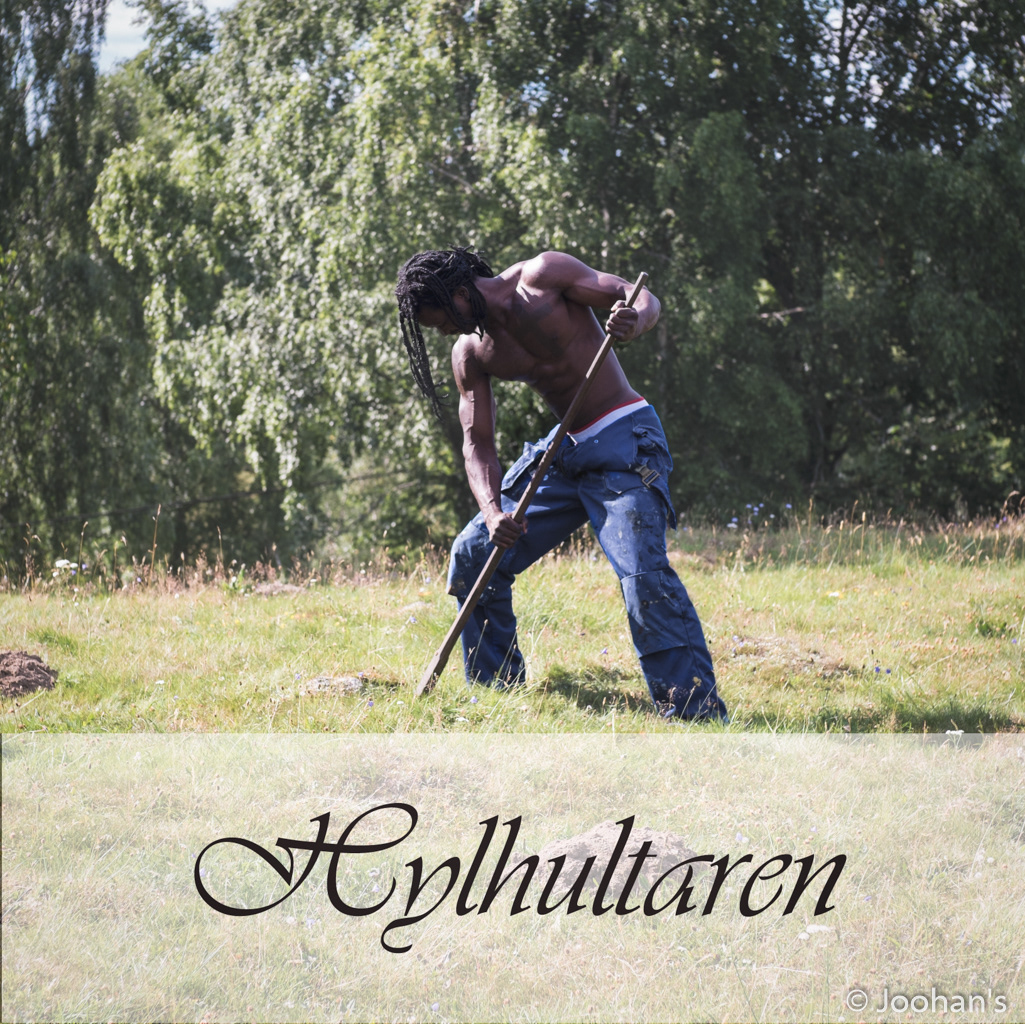 Scene: Hylhult in Skåne, Sweden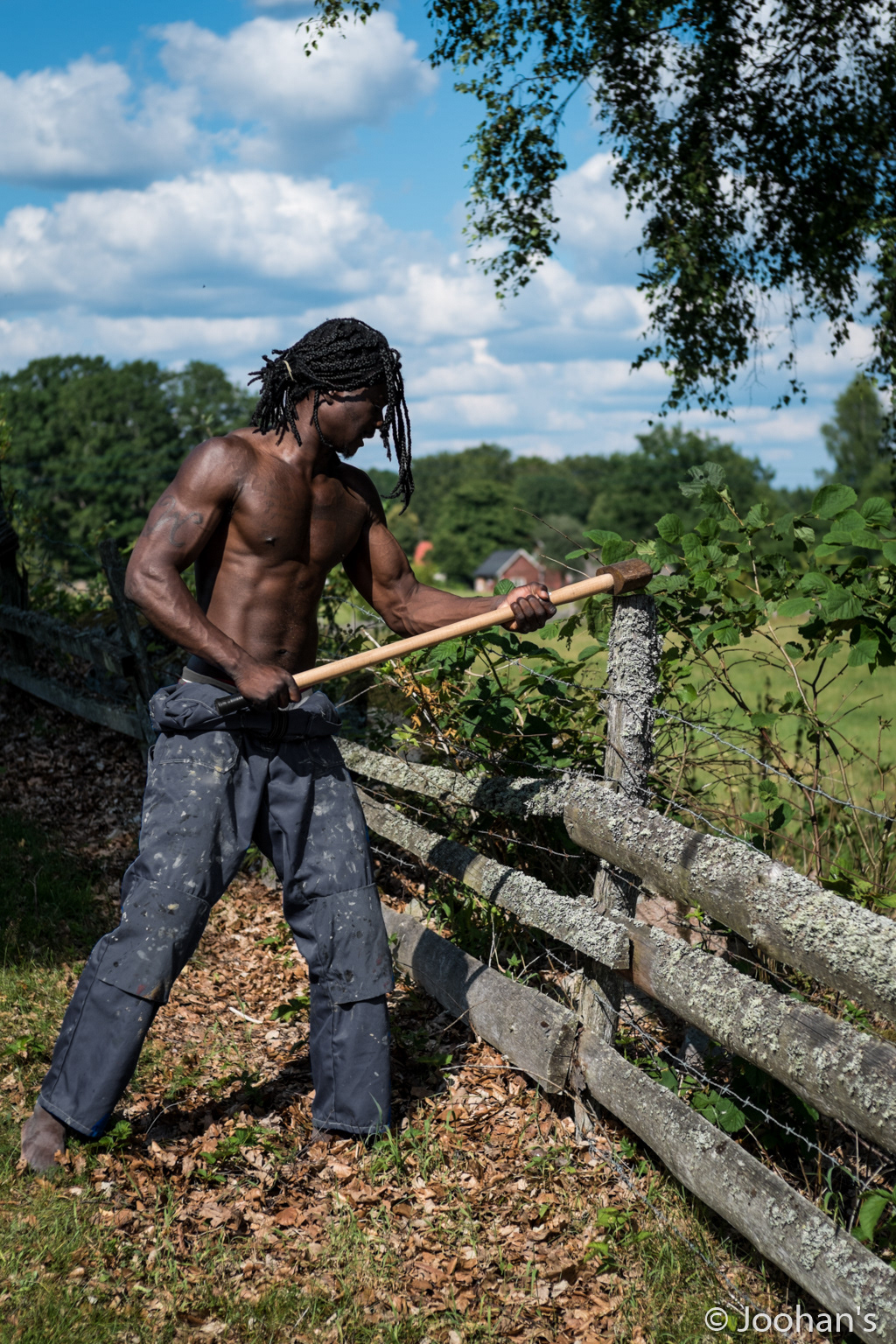 The fences has to be checked and repaired continuosly. A rather demanding task, but these muscles don't mind.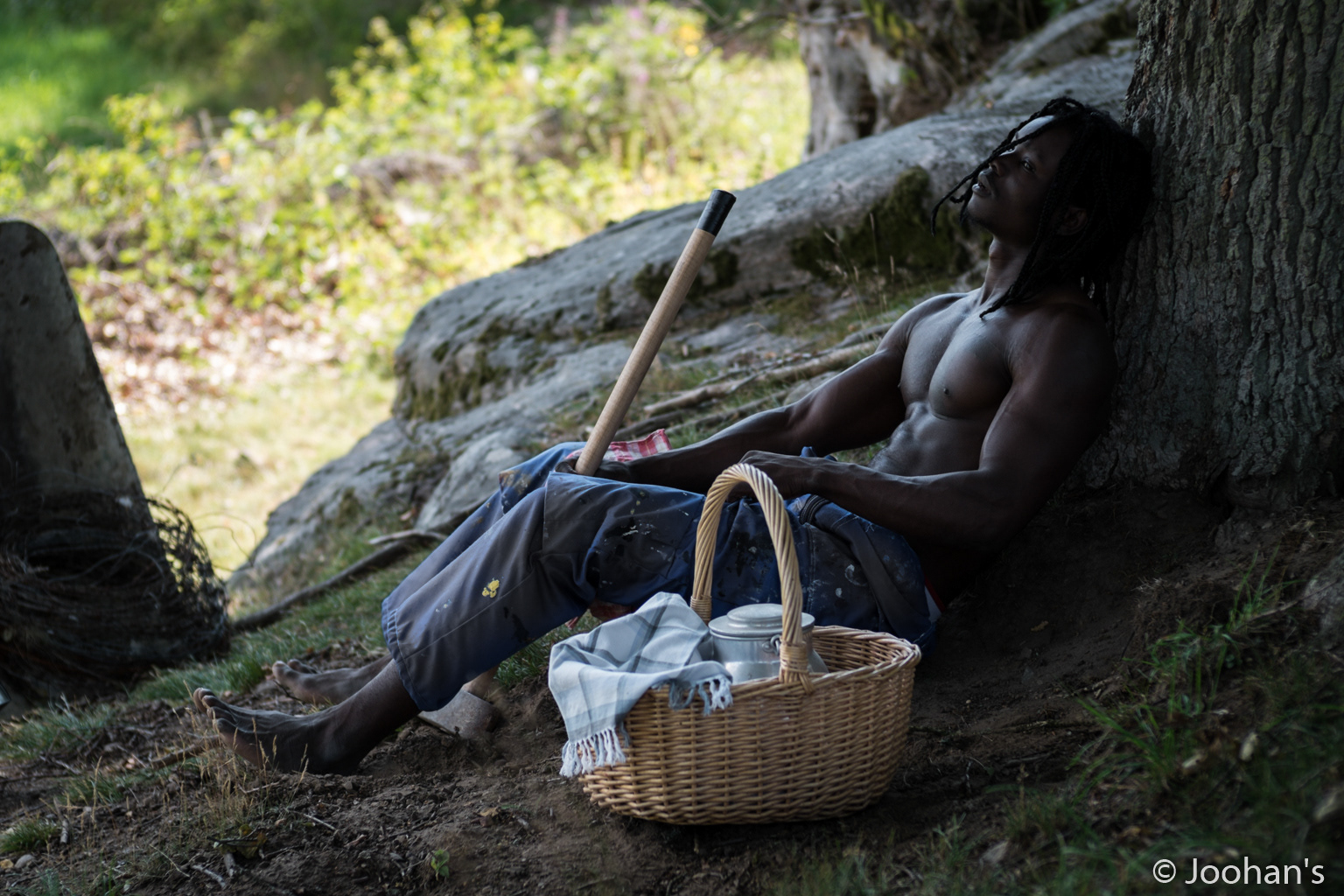 A good rest on midday is required to be able to complete the workload.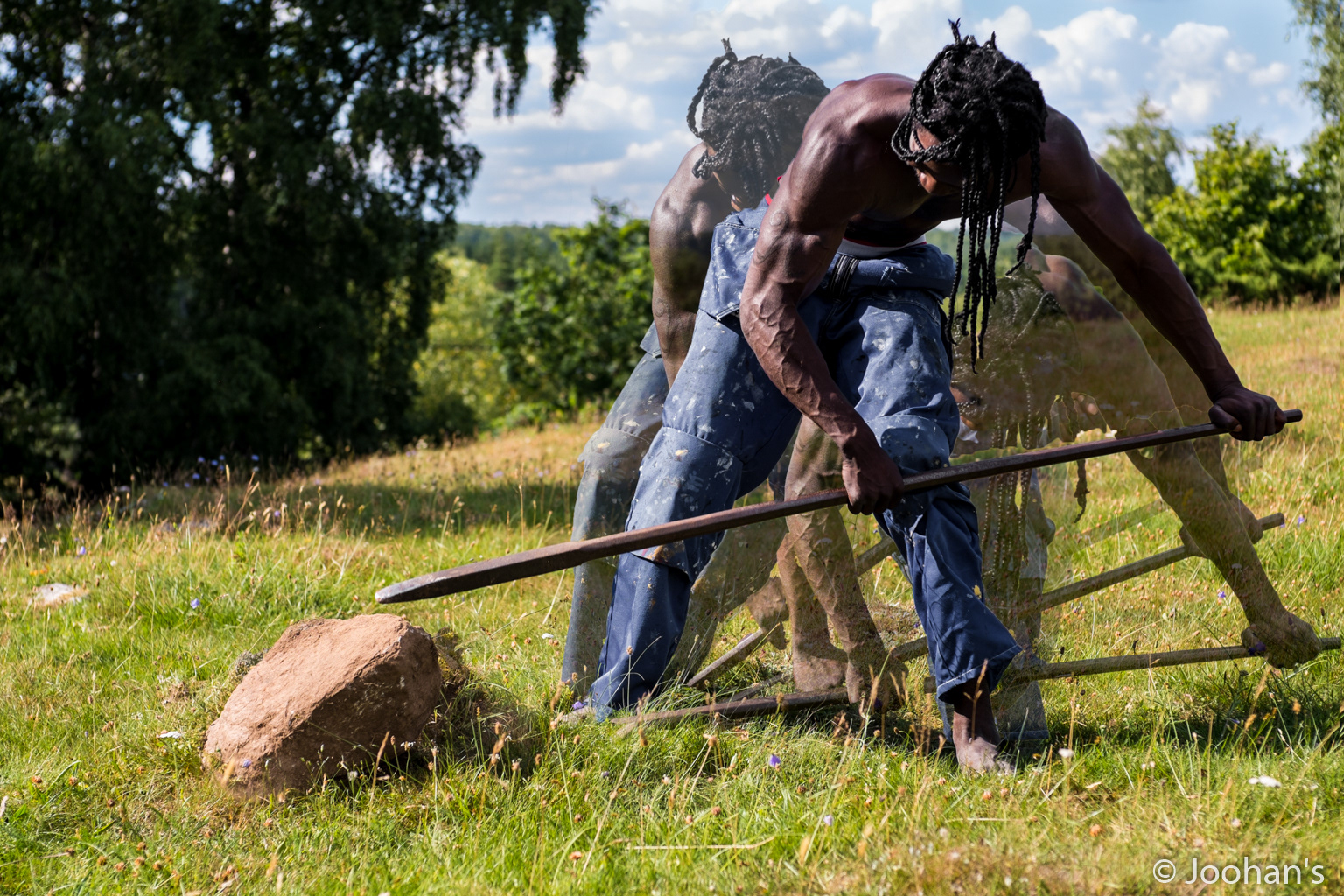 Many parts of Sweden are covered with stone. It was from these meager soils that farmers sought happiness in USA back then. Preparing the soil and removing the stone is a must to be able to grow.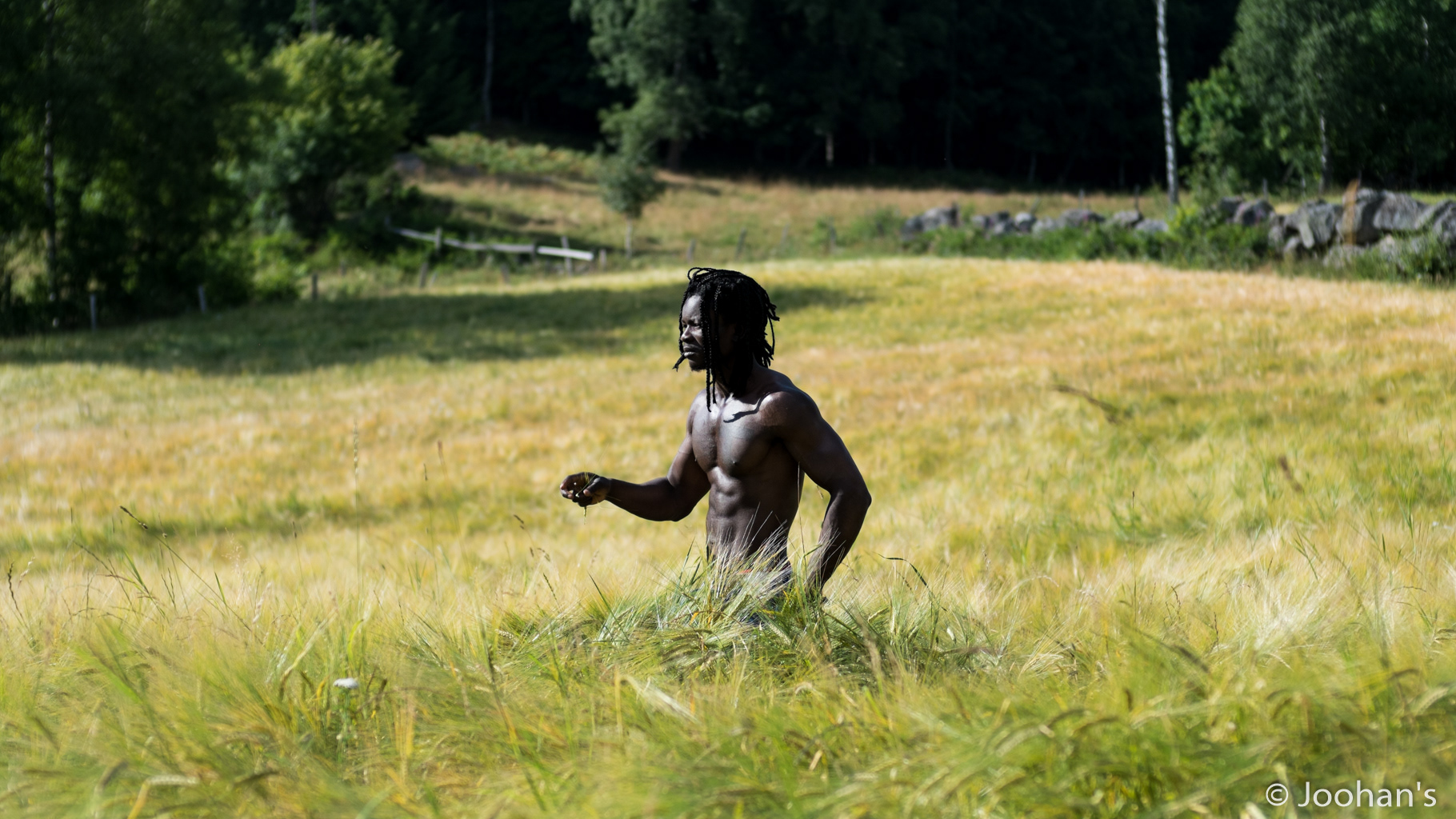 Inspecting the fields to determine if it they are ready for harvesting. A good, traditional swedish farmer has gotten this knowledge from generations of farmers in his family.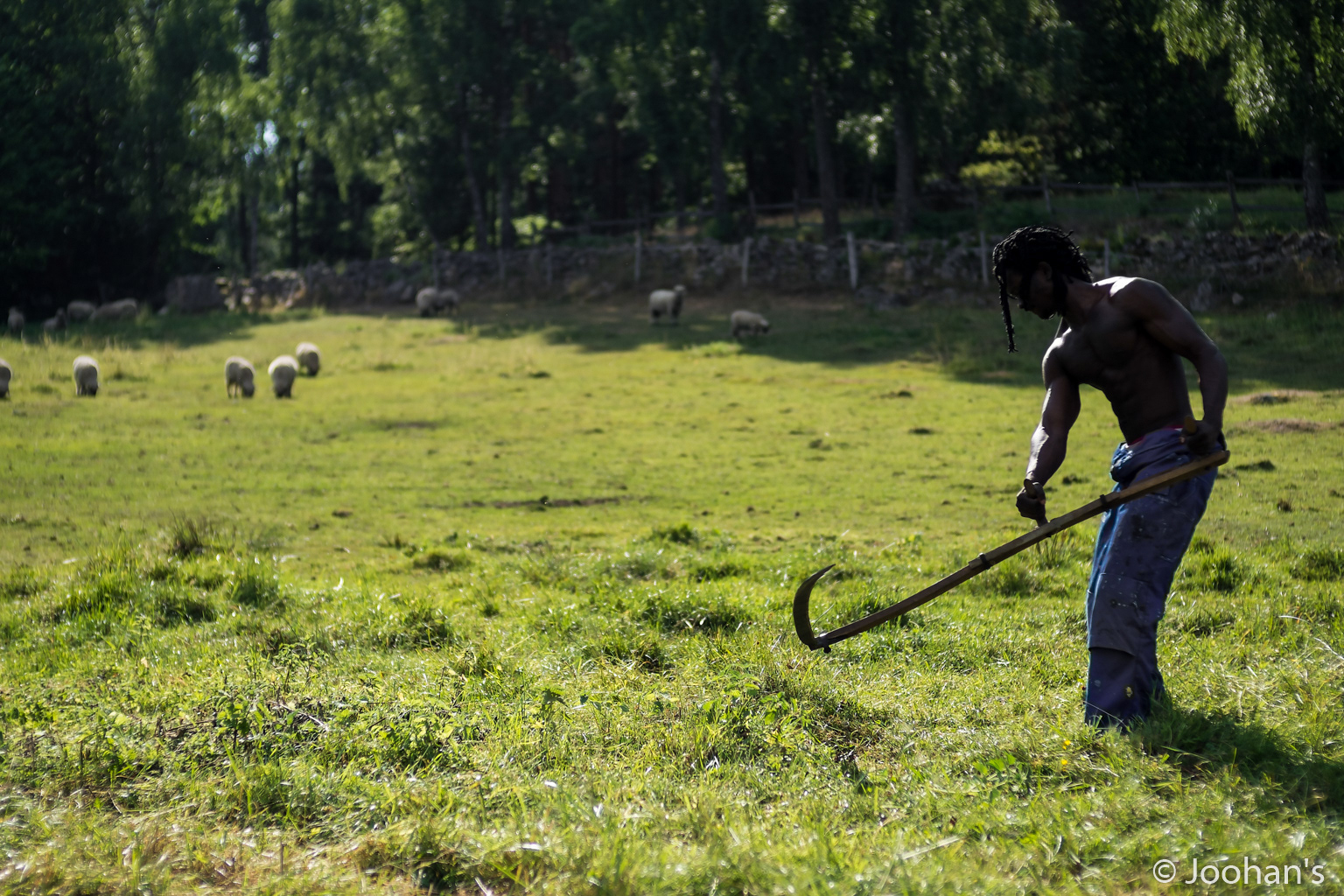 Grass has to be mown to ensure that food is in supply during other seasons of the year. Unfortunately the grass is not always in good supply.